Shopping Cart
Your Cart is Empty
Thank you for your business!
You should be receiving an order confirmation from Paypal shortly.
Exit Shopping Cart
The (COVID delayed) 2020 Conlon Cup - 25th September 2021
We had a wonderfil day for the (COVID delayed) 2020 Conlon Cup.
Well done to our U6-U8 footballers who put on a very entertaining display of football. At the same time on pitch 2, our U10-U12 hurlers and camógs played out a cracking exhibition match.
The main event started at midday, and 8 evenly balanced teams battled it out. Well done to winning captain Jonathan Breslin. The weather really made the day.
Thanks to all the committee for the hard work behind the scenes, and thanks to the Conlon family for being there to present medals and cups.
Maith sibh go léir.
The photo on the left is a lovely memory of Mrs. Conlon and members of John's family presenting the winners 4 years ago at the 40th celebrations. Remembering Mrs. Conlon and all the Conlon Family this year.
Congratulations to Grace Murtagh and selector Caitríona Kaye on their parts in a superb Leinster final victory for the Kildare U16 ladies! Great to have more Leinster medals coming back to the village.

"Take Your Points, The Goals Will Come" Mega Development Draw
Congratulations to our winners (see below), and BUÍOCHAS MÓR to every one who supported by buying a ticket.

Thanks to all for your continued support.
Baile an Mhuilinn abú
SEPTEMBER WINNERS
1st Prize - €5,000 - Jonathon Breslin
2nd Prize - €1,000 - Brian Shannon, Australia
3rd Prize - €100 - Cyril Moore
4th Prize - €100 - The McHale Family
5th Prize - €100 - Frank Moran, Ballyteague
AUGUST WINNERS
1st Prize - €1,000 - Shane Shannon
2nd Prize - €500 - Julie Field
3rd Prize - €100 - Brendan Potter
4th Prize - €100 - Dennis Curran
5th Prize - €100 - Fiona Hayden
JULY WINNERS
1st Prize - €1,000 - Mick & May Cullen
2nd Prize - €500 - Jack Doyle
3rd Prize - €100 - Gillian Browne
4th Prize - €100 - Simon Roche
5th Prize - €100 - Eamonn Heuston
JUNE WINNERS
1st Prize - €1,000 - Andrew Dunne
2nd Prize - €500 - Owen Hearty
3rd Prize - €100 - Danno Kealey
4th Prize - €100 - Paul Delahunty
5th Prize - €100 - Noel Shannon
Early Bird - €100 - John Cullen
Milltown GAA held a very successful virtual AGM on Friday February 12th 2021. It was heartening to see such a well attended event.
On the night it was proposed that the outgoing committee be returned en block for 2021. This was approved unanimously.
Thanks to all who attended, and best of luck to our committee for 2021 (please see Contacts for details).

As you can see from our fundometer, the Milltown supporters and community have been extremely generous in their efforts to develop a badly needed new pitch for the club.
Between grants and fundraising activities, we have raised almost €300k. Yes, we have a bit more to do, but, for the generosity of the community to date, we say THANK YOU!!
COVID19 - Safe Return To Gaelic Games
The outline of the GAA's plans for a safe return to Gaelic Games has been released, and is available on the GAA's website. Click here to review.
Well done to our Senior Scór Quiz Team and Novelty Act on making it to the 2020 Senior Scór Leinster final.
The Leinster Final will be held on Saturday 23rd October, with the venue to be decided.
Congratulations and well done to our Senior Ladies and our lads U20's who received their medals last Friday night (January 17th 2020) at our awards ceremony in the Inn @ Milltown.

Well done to Jamie Cross, Colin O Shea, Julie Somers, Anne Sweeney, Frank Sheerin & Kevin Murphy, Lara, Cliodhna and Lauren who picked up awards. A big Thank you to the organisers of the event, we very much appreciate all your work and effort, it was a great night.
A huge thank you to Séan Mulpeter and the Inn @ Milltown for their continued support to the club.

Our Senior men are away to Straffan on Saturday Feb 8th at 2pm for the first match of the 2020 season. Looking forward to your support.
Kevin Murphy & Frank Sheerin - Club Persons of the Year 2019Kevin Murphy & Frank Sheerin - Club Persons of the Year 2019
Anne Sweeney - Laides Player of the Year 2019Anne Sweeney - Laides Player of the Year 2019
Julie Somers - Ladies Player's Player of the Year 2019Julie Somers - Ladies Player's Player of the Year 2019
Jamie Cross - Mens Player of the Year 2019Jamie Cross - Mens Player of the Year 2019
Colin O Shea - Mens Player's Player of the Year 2019Colin O Shea - Mens Player's Player of the Year 2019
Lauren Murtagh - County Senior Player AwardLauren Murtagh - County Senior Player Award
Lara Curran - County Senior Player AwardLara Curran - County Senior Player Award
Cliodhna Malone - County Senior Player AwardCliodhna Malone - County Senior Player Award
Thank you to all who attended the club AGM Friday, January 10th.

Congratulation and best of luck to our incoming committee.
Milltown GAA is undertaking a significant land purchase and ground development project that is envisioned to take 6 years. We are in the 4th year now.
To facilitate this huge project, we are asking the people of Milltown to become Friends of Milltown, and join a very exclusive group of people who want to drive on the development of our club and community. As of mid-2019 there are 62 members of Friends of Milltown.
We are currently trying to call into every house in the parish or with a connection with Milltown. If you haven't been approached, please let us know:
Fran O Sullivan – 086 859 7133

David Kelly – 086 385 3401

Andrew Coady – 086 257 8252
To join the Friends of Milltown;
You can contribute an annual lump sum of €250, €300, €400 or €600 each year for two years or any amount that you are comfortable with. The club sincerely appreciate any contribution that can be made

You can contribute by Standing Order
We are requesting €25, €30, €40 or €50 per month for two years

You can use the IBAN and BIC below to fill out a standing order online or through mobile banking

Please do not forget to put your name as 'payee' so we know who the contribution is from
You can also donate directly here
Note's;
1. If possible, please make the contribution from a PAYE person in your house. As an 'Approved sports body' Milltown can claim tax relief on a contribution > than €250. This is not possible if the contributor is self-employed.
2. Please fill out details for any family, friends or diaspora that you may have, that you think might be interested in contributing to Friends of Milltown.
If you wish to know more about our development plans, please click here.
The sun shone brightly on Sunday 15th December for Santy's arrival. What a wonderful day for our younger members. A huge thank you to everyone who helped in any way to make the day special and a huge thank you to our sponsors The Inn @ Milltown.
Milltown once again were to the fore in this years Scór na nÓg final. All roads led to Allenwood last Sunday (1st December 2019), where talent from around the county was on show. Milltown had representatives in the Solo Singing, Ballad Group, Novelty Act and Quiz competitions, and did brilliantly in all 4.

Our Novelty Act executed their routine to perfection, and to the great enjoyment of the audience, but were unlucky to come up against the reigning Leinster champions who pipped them with a very polished performance.
We had 2 Quiz teams. The format of the competition changed a little this year. Instead of a straight up, 10 round quiz where winner takes all, the teams first went through a shorter 10 round quiz (6 questions per round instead of 8), with the top 3 going to a playoff on the main stage. Both of our teams made it to the final 3. It was nail-biting stuff with Milltown leading all the way to the last question where they were pipped by Maynooth. While we were disappointed, the new format got a positive response from the crowd for it's entertainment value.
We had 2 Solo Singers representing us - both from the Donovan clan. Tia and Caden sung brilliantly, with Tia capturing the county title on the day.
Finally, our Ballad Group sung (and played) to the entertainment of the crowd, and obviously the judges too, as they also carried the day, winning the county title.
We had a surprise success when Sarah Curran was drawn out of the hat as winner of a signed Kildare jersey, much to the delight of the large Milltown contingent.
To add icing to the cake, Milltown also won Club of the Year (Maynooth were announced as winners on the night, but the marks were calculated incorrectly, and the error was later corrected in Milltown's favour).
Unfortunately, our journey this year was not destined to continue on past the Leinster Semi-Finals. Both of our acts traveled to Birr on Saturday 7th December, but were unlucky not to qualify from a very strong field. The planning for Senior Scór to emulate our juvenile clubmates now begins...
U21 County Champions - Men
Not to be outdone by our ladies, our U21 mens team brought yet another county title home to the little village on 10th November.
In a hard-fought win over Ellistown, the lads brought home the title for the 2nd time in 3 years.
Maith sibh lads!!
U15 League Champions - Girls
Our U15 girls have continued the winning streak for our Ladies, with a great Division 5 League Final win over Rathangan on the 28th October. Maith sibh, a chailíní.
A huge thank you to our main sponsor The Inn @ Milltown for the wonderful reception for our victorious U15's. They have come up trumps after every final this year and I know all our players and their families young and not so young really appreciate the wonderful hospitality A huge thank you to Aidan, Sandra and everyone at The Inn.
Senior Ladies League Champions
Senior league Div 5 Final
Round Towers v Milltown
The Division 5 final between Round Towers and Milltown was contested in very extreme weather conditions with howling wind and rain from start to finish and a huge congratulations must go to the players from both teams who managed to give us an end to end performance.
Round Towers opened the scoring in the first minute of play with a point from Leah Hayes. Milltown cancelled this out with a fine point from Chloe Byrne followed by a pointed free from Lara Curran. Conditions were difficult throughout the game and the first of 3 penalties awarded went Milltowns way and Lara Curran had no difficulty finding the back of the net. Milltown went on to score two more points from Anne Sweeney and Chloe Byrne to give them a comfortable lead. Hannah Wilson and Lisa O'Dwyer responded with points for Towers before Milltown responded with the games seconded goal, Chloe Byrne from play.
The games 3rd goal went Towers way via Lisa O'Dwyer and this was followed by a point scored by Leah Hayes as they fought hard to get back into the game.
Milltown rallied and followed up with 1.02 with points from Curran and Byrne and captain Lisa Murphy with a goal from play. Both sides traded points again via Jackie Kelly for Towers and a pointed free from Chloe Byrne to bring the half to a close with Milltown leading 3-07 to Round Towers 1-05.
With a very strong crosswind and driving rain continuing in the second half Round Towers were again first off the mark with a great score from Jackie Kelly. Milltown replied with a point followed by a goal from play from Lara Curran. Jackie Kelly was working hard for Towers and scored 2 great points from play. The conditions on the day contributed greatly to the penalties being awarded and the next two scores were from penalties the first awarded to Milltown scored by Lara Curran and the second to Round Towers and scored by Lisa O'Dwyer.
Great credit must go to the Milltown goalkeeper Cliodhna Malone who denied Round Towers goals on several occasions. Milltown then responded with a point from Chloe Byrne before Hannah Wilson scored a great goal from play. Milltown's Louise O'Doherty scored the next point before Chloe Downey who came on a a sub buried Round Towers chances with 2 quick goals sealing victory for Milltown.
The final score was Milltown 7-10 Round Towers 3-08
A huge thank you to the referee, lines-people, umpires, to all the supporters who came to support both teams in such horrendous weather and to the tremendous effort of both teams who despite the extremely difficult conditions gave it their all in a very entertaining match.
Scorers for Milltown:
Chloe Byrne 1-06, Lara Curran 3-02, Anne Sweeney 0-01, Louise O'Doherty 0-01, Lisa Murphy 1-00 and Chloe Downey 2-00
Scorers for Round Towers:
Hannah Wilson 1-01, Lisa O'Dwyer 2-01, Leah Hayes 0-02 and Jackie Kelly 0-04
U16 County Champions - Girls
Not to be outdone by the U16 lads, our U16 ladies triumphed in their Div. 5 final also. Coming from behind twice, against a team who had beaten them earlier in the year, showed the immense heart and determination these young women have.
Full time score:
Milltown 4-07
Ballykelly 2-07
Míle buíochas to the mentors and all who came out to support.
U16 County Champions - Boys
A huge congratulations to our U16 lads who won the KWETB U16 Football League Division 5 Final.
Full time Score:
Milltown 1-14
Moorefield 3-06
Well done to all the lads and mentors. A huge thank you to all our supporters who came along and Thank you to the Inn for sponsoring the post match celebrations. It was very much appreciated by everyone.
Our U14 boys made history on Saturday 18th May, when they became the first Milltown team to ever contest a Féile A final. And the occasion certainly didn't get to these young men, as they put in a performance that put pride into the hearts of everyone with a connection to the club.

For much of the afternoon, it looked like we were going to do it, but ultimately, the spoils went to Naas.
However, in Milltown, it's still very much a case of Red Sashes, Proud Hearts.
We had a wonderful night on Friday 17th May celebrating 50 years of Scór.
Our Scór @ 50 Celebration saw performers young, and a little less young, perform throughout the night. We also had a couple of "Fireside Chats" where we reminisced about years gone by and took time to tell stories of Milltown legends gone to their eternal reward.
Congratulations to our Scór na nÓg Quiz Team (Danny O Sullivan, Hugh, Peter and Thomas Hamilton), who were presented with their specially designed Scór jerseys by Chairman Noel Dunne in recognition of reaching the All Ireland final this year.
But, a huge thank you goes out to our performers who made the night really special:
Róise Carroll, Mairéad Carroll, Caden Donovan, Tia Donovan, Anna O Connor, Jenny Doyle, Kathleen Garrett, Pat Donoghue, Eugene Donovan, Liam Quinlavan, Mary Stewart, Liam Mulpeter, Terence Martin, Liam Field, Rory Donoghue, Catherine O Connor, Valerie Donovan, Breda McHale, Sinéad Sheerin, Tom Malone, Elaine Breslin, Michelle O Hara, Petronella Curran, Paul Delahunty, Noel Shannon and Shane Shannon.
Buíochas mór freisin to our "Fireside Chat" participants:
Noel Shannon, Mary Byrne, Mick Byrne, Kathleen Garrett, Betty Field, Lil Downey, John O Dwyer, Michelle O Hara, Ronan Byrne, Shane Shannon, Róisín Malone and Noel Dunne. Your stories and memories brought real life, laughter and colour to the occasion.
Last, but not least, míle buíochas to our MC's on the night, Noel Shannon and Elaine Breslin. The two of you were the stitching that tied the night together. Maith sibh!
Our thanks to the Inn @ Milltown for their wonderful venue and hospitality. We're incredibly lucky to have such a wonderful venue on our doorstep. Also to Eugene Donovan for photographing the occasion for posterity.
Míle buíochas gach éinne.
Our U8 hurlers and footballers made history on Sunday 14th April by playing side by side in Croke Park.
Both teams were paired up against fellow Shortgrass club, Cappagh, and both games proved to be entertaining affairs.
The excitement was building from early morning when the bus pulled up outside The Inn @ Milltown, and almost peaked when we drove through the Port Tunnel!!
Finally arriving at Croker, we claimed part of the Cusack Stand for Kildare and munched our way through lunch. Soon after it was time to tog off and pose for historic photos, and then in under the stand to the dressing rooms. The teams emerged to rapturous roars from the Milltown faithful to take their places on the pitches by the Hogan Stand.
From start to finish, it was a wonderful day, with children, parents and mentors alike all arriving back to Milltown smiling. Not many clubs the size of our could simultaneously field a hurling AND football team, so great credit sue to all involved. It was a proud day for our club.
Thanks to all the mentors for making the day happen, but special mention to Tony Colgan who really pulled everything together for us. Míle buíochas.
Girls Easter Football Camp
What a week at the Girls Easter Camp. It was all about Fun and there was plenty of that. All the girls had a great time. It was a great idea with the weather so good to have a water fight on our last day!!
Thanks to Nicola and Liz for organising and setting it up. Thanks to Cliodhna and Cian for their coaching and their assistants Chloe, Aaron, Ciara and Aoife.
Well done everyone.
All Ireland Final Journey
On Saturday 13th April in Castlebar, a team from Milltown did something that hadn't been done in 31 years - represented Kildare and Leinster in the Léiriú Scór All Ireland final!
It was a hugely proud day for the club, and while the ultimate honour did not fall our way, we can certainly look back on the year with much pleasure and a great sense of achievement, having captured that elusive Leinster title which had been absent for so long.
Credit to TG4 for live streaming the event so many of our parishioners could join in live. Now that we've had a taste of success, we're anxious for more, and already plans are afoot to go that 1 step further. Sure, who'd bet against us!
Membership & Registration
Please contact your childs coach or a committee member if you still have to complete a registration form for your child.
The membership for 2019 is as follows:
- Family, €80.
- Adult, €50.
- Player, €70.
- Students, €30.
Membership can be paid on our homepage.
LGFA membership
- Adult player 18 and over, €60
- Player Age 14-18, €40
LGFA membership can be paid through any committee member.
Anyone who wishes to use the Gym must be a member of the club.
Congratulations and good luck to our incoming committees for 2019:
Milltown Muckers Fun Run / New Pitch Launch
Absolutely fantastic day on Saturday 9th Feb.

A massive thank you to all helpers and committee members and especially our 20 Captains who cajoled, begged and threatened 214 adults out into the muck and mayhem.
A lot of people gave time, but a special mention to Barney, Gavin and Eugene who contributed the time, but also machines, diesel and materials.
Its incredible that such a small community could generate over €21,000 from an event like this. The money that was raised was incredible and was a testament to your generosity.
However, the money wasn't even the greatest achievement on the day....that honour goes to the memories, the sense of community spirit and fun had by all.
It was a great day, and it was a day that our children will talk about, when their children are running around the new pitch.
Thank you again,
The Development Committee
Scór na nÓg - In The News!
The Kildare Nationalist had a wonderful write up on Scór in Kildare in their 29th January 2019 edition.
You can download the article here.
#Scór50
We have 3 recycling ventures going on at present in the club. We have a new clothes recycling bin at the clubhouse for you to recycle all unwanted unused clothes, towels, sheets, blankets, curtains, shoes and belts.
We are also recycling old mobile phones and tablets, we have a collection box at the clubhouse.
By supporting these recycling ventures you are also helping our environment while turning these unused items into cash for the club.
Boots recycling. Bring along your old football boots (cleaned please) and donate to the club. If you need a pair of boots please take from the box instead of buying new.
Please support our club and help our community by reducing our carbon footprint!
Please help your club by supporting our Club Lotto. Tickets are available online (link on our homepage), through Klubfunder, from David's shop in Milltown, from John Murphy & Noel Dunne in the clubhouse each Monday night 9pm & after training, or from any committee member. All support is appreciated!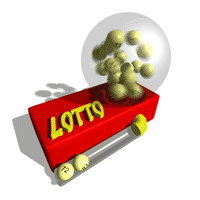 Please see go to "Home" for weekly results & numbers
Tickets available from:
David's shop in Milltown

John Murphy & Noel Dunne in the clubhouse each draw night 9pm

Any committee member
0

/